Commercial Services & Solutions
Essentially, the purpose of a commercial building inspection is to evaluate a building or property that is used for commercial purposes, to maximize the profits from operations or rental income. There are several types of buildings in this category, including cafes, retail shops, warehouses, factories, office buildings, residential units (including multi-family and single-family homes), restaurants, and so on.
It is important to conduct building inspections to detect structural or other issues with a building. Building inspections should be conducted regularly in commercial buildings but are most commonly conducted at the beginning or end of a tenant agreement or when the property is being bought or sold.
Commercial properties represent a significant investment, so these extra steps help ensure that the building owner's investment is secure as well as that a tenant or purchaser is purchasing a property that is fit for purpose.
The inspection will reveal the true property condition, including any financial burdens associated with the purchase of the building. So make sure to call Tri-State Smart Home Solutions for an indepth inspection including extensive interior and exterior examinations.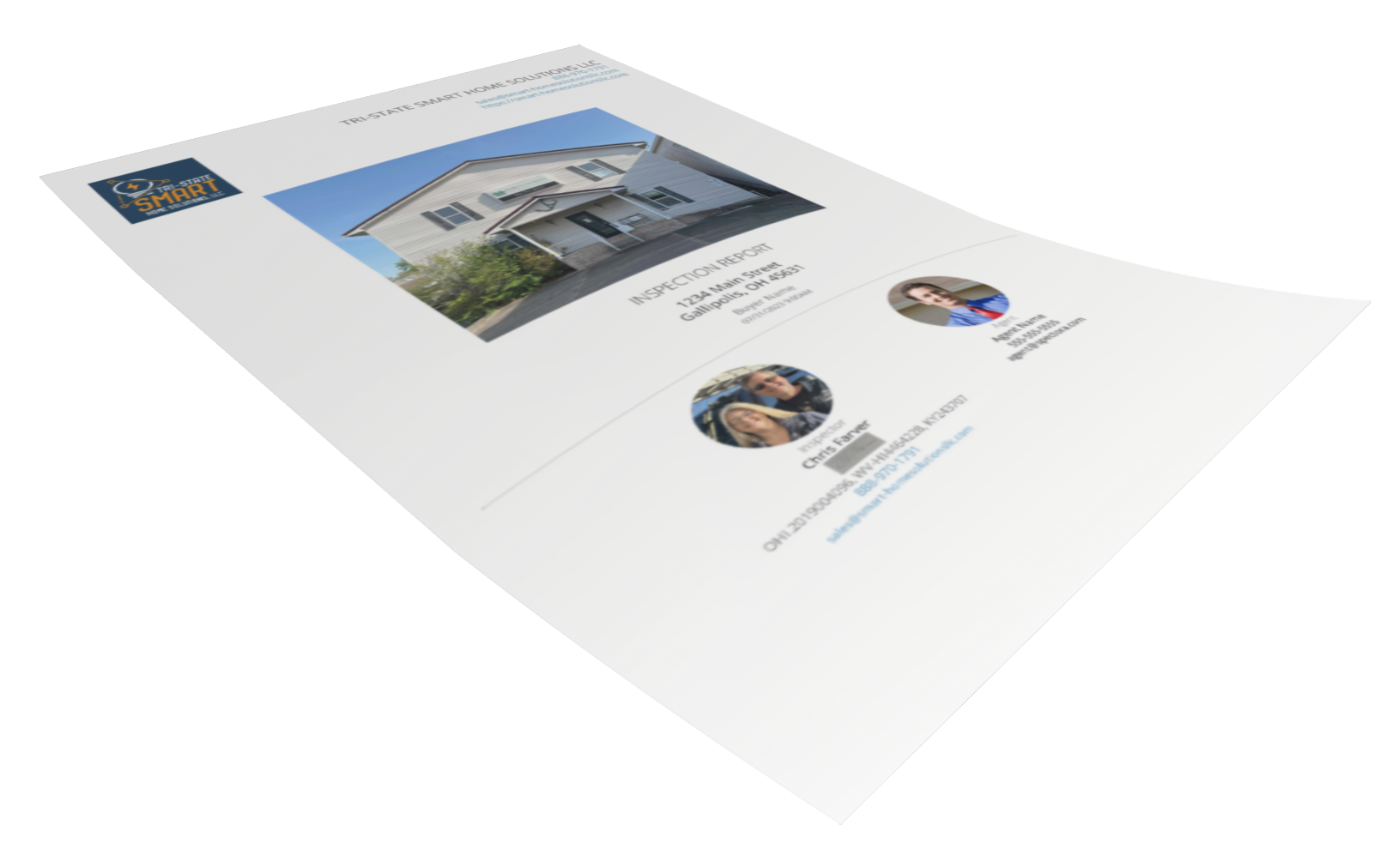 Next-Level Commercial Inspection Technology
My decades-long career as an IT professional gives Tri-State a distinct advantage among inspectors. During your careful inspection, we use special software called Spectora—the fastest, easiest, most advanced inspection tool available. In addition, we use advanced tools such as thermal imaging and drones to do the most complete inspection you will find. Our tech knowledge coupled with the aid of these tools and our dynamic software allows us to dive deep into your inspection, integrating high-def photos and detailed notes into the reports in real-time.
Above and beyond the others
Same Day Reports
Thanks to our technologically-advanced inspection, you'll get a clean report that's visual, concise, and intuitive on the same day your services are completed.
Extras Included at No additional Charge
If during your inspection, we find evidence of insect infestation, water intrusion, bacterial growth, etc., that will all be included in your comprehensive report. If it's observed, you'll be made aware, and provided with guidance and recommendations to eliminate/mitigate potential unforeseen issues.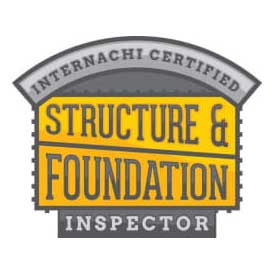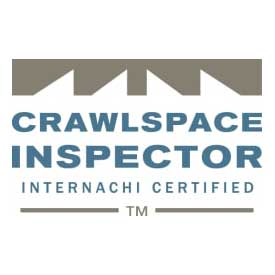 Commercial & Environmental Testing
A Certified Indoor Air Quality & Mold Testing Organization
Our experience in finding, collecting, and analyzing mold samples comes with the promise of providing you with the most accurate results you'll find anywhere.
Molds spores form and grow where it's moist. In the right conditions, molds have the potential to cause health problems, producing allergens, irritants, and in extreme cases, toxic substances. If you have concerns about the growth and spread of mold indoors or would like to include mold testing as part of your inspection, Tri-State is equipped to do an in-depth inspection. The inspection will come complete with detailed analysis, photos, sample collection/mold testing (if necessary), and recommendations for remediation.
Do you think you may have mold in your Office?
Click here to learn about some of the signs and remedies.
We utilize the latest technology to locate, sample, and test:
Indoor Air Quality Pump
Air Sampling Cassettes
Bio-Tape & Sterile Swaps
Professional Laboratory for testing all samples
You will receive the results of your mold sample tests within one business day.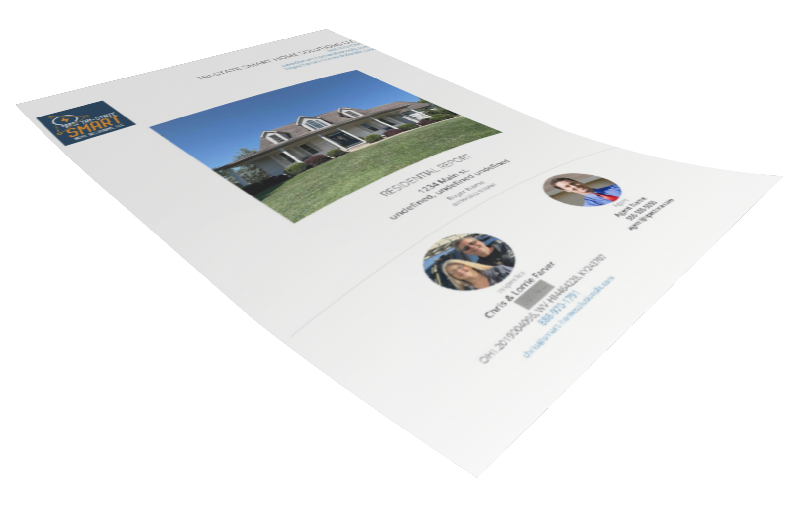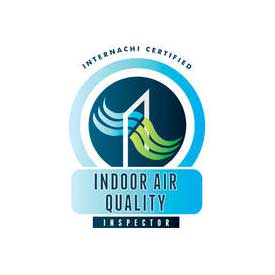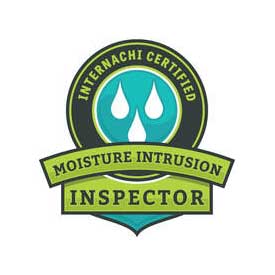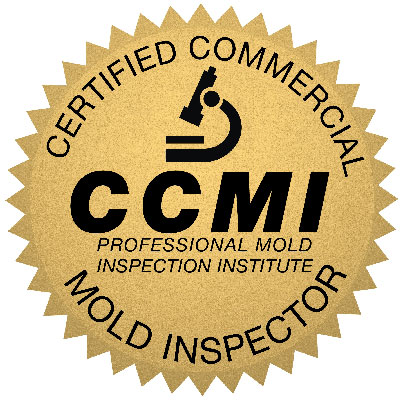 A Certified Radon Testing Organization
Did you know that behind only smoking, radon is the #2 leading cause of lung cancer? It's a scary fact, with testing and prevention even more pressing in our tri-state region where radioactive radon gas levels are well above average. Virtually undetectable without the proper tests, radon can seep into buildings by way of cracks in the foundation and other openings. The indoor air can then become polluted with high concentrations of dangerous gas, and the consequences can be dire.
Tri-State Smart Home Solutions is a National Radon Safety Board Certified organization, recognized as a certified radon tester in Ohio, West Virginia, and Kentucky. Because we use the latest in active radon monitoring equipment, we are in a unique position to have results available immediately upon testing completion.
Is Radon Testing Really Necessary?
The EPA says yes! Here's what they recommend:
If you are buying or selling a building, have it tested for radon
For a new building, ask if radon-resistant construction features were used and if the building has been tested
Fix the building if the radon level is 4 picoCuries per liter (pCi/L) or higher
Radon levels less than 4 pCi/L still pose a risk, and in many cases, may be reduced
Take steps to prevent device interference when conducting a radon test
If we detect high concentrations of radon in your building, the good news is it can be fairly easy to reduce indoor radon levels. Get tested and put your mind at ease today!
For more information on radon, radon testing, causes, and health impacts, visit www.nachi.org.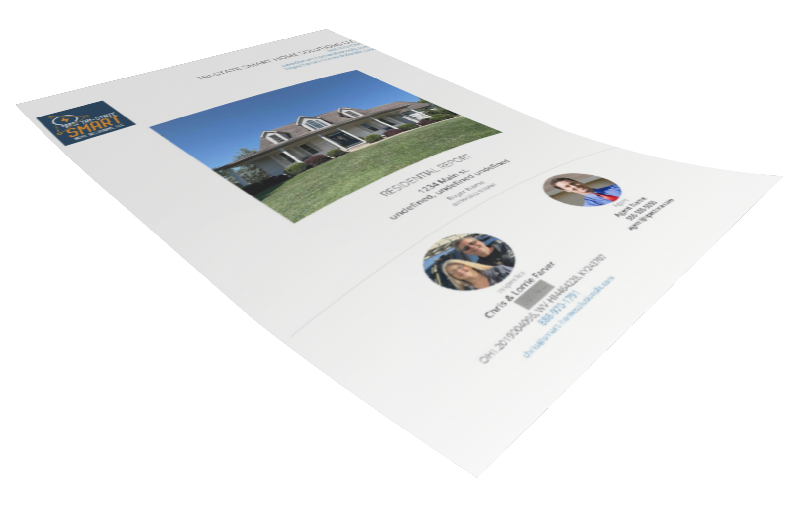 Sneezing, Coughing, and All Stuffed Up but Not Sure Why?
We can help you find out what you might be allergic to in your building.
Tri-State Smart Home Solutions provides allergen testing services where we detect, identify, and test for common indoor allergens including:
Dogs and cats
Dust mites
Fungal package
Cockroaches
Mice and rats 
Lead time for allergen testing lab results is typically 5-7 days. If we find evidence of allergens in your building that's confirmed by the lab, you'll get a detailed report with guidance and recommendations to help you allergy-proof your building.
For more detailed information on specific allergens and the inspection process, refer to these resources:
Tri-State Smart Home Solutions Takes Your Water Quality Seriously.
Our expert collectors are acutely aware of all the factors that contribute to contaminants in your drinking water. And our analyzers are part of the #1 environmental testing laboratory for inspectors and realtors.
The process is simple and straightforward, producing definitive results on the quality and safety of your tap water within 72 hours of testing.
Here's more information on water quality and steps you can take to keep your water safe and/or improve the quality, as well as an informative video about well water testing.
FHA/VA Well Water Test
Bacteria (E Coli and Coliform), Lead, Nitrate, Nitrite
Complete Well Water Test
Bacteria (E Coli and Coliform), Lead, Nitrates, Nitrites, Chloride, Color, Copper, Hardness, Alkalinity, PH Balance, Iron, Turbidity (Clarity)
Chemical, Bacteria, and Lead Well Water Test
Bacteria (E Coli and Coliform), Lead, PH Balance, Nitrate, Nitrite, Iron, Turbidity (Clarity)
Bacteria Only Well Water Test
E Coli, Coliform​
Does Your BUSINESS Have Lead?
​If your building, or the building you're looking to purchase, was built before 1978, there's a good chance it could contain interior or exterior lead-based paint.
That can pose serious health risks, especially for children, or if you're pregnant.
Tri-State Smart Home Solutions can take paint samples from your building and have them tested for lead, either as a standalone service or in conjunction with a building inspection.